My Account

Some services are not accessible on smartphone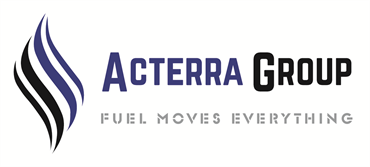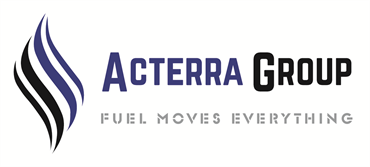 1. Applicability. The following Standard Terms and Conditions (the "Agreement") for sale of equipment, goods, product and material (collectively, "Goods") and the provision of services ("Services") is applicable for all sales made by Acterra Group, Inc. (collectively, "Seller"). Seller reserves the right to modify this Agreement from time to time without notice and any such modification shall be effective for orders accepted after the effective date of the modification.
2. Acceptance of Proposal. The proposal ("Proposal"), when accepted by Purchaser as set forth herein, will constitute a binding contract between the parties, subject to the terms and conditions of this Agreement and the approval of Seller's credit manager. Delivery of Product, Purchaser's oral or written acceptance, Purchaser's full or partial payment of the Contract price or the issuance of an invoice by Purchaser for the Proposal, constitutes binding acceptance by Purchaser of the Proposal and this Agreement (collectively, the "Contract").
3. Prices; Terms of Sale; Credit.
Any oral pronouncement of a price is not binding until Seller issues a written Proposal. All prices are quoted in good faith; however, from time to time, manufacturers or suppliers may change prices without notice prior to shipment, which results in an incorrect price quote, or applicable taxes may increase, in which case any price or tax increase may be added to Purchaser's price.
Subject to paragraph 3a, all quotes are good for 30 days, unless noted otherwise. If a Contract cannot be completed within a period of 60 days, from the date of execution, Seller reserves the right to modify the pricing as a result of vendor price increases and any applicable markup. All tank prices are valid for fifteen (15) days after the date of the Quotation; provided, however, that all prices are subject to change due to fluctuation in material or component prices.
Unless otherwise stated on the Proposal or any Seller invoice, all amounts are due 10 days from the date of the invoice. Any amount not paid when due shall accrue interest at the lesser of 1½% per month or the highest rate allowed by law. All payments shall be made at the office of Seller set forth below unless otherwise stated on the Proposal. Notwithstanding any other provision hereof or on any invoice, Seller has the right to require a deposit, total prepayment or irrevocable letter of credit for the Contract price. If payment is not made when due, Seller reserves the right to demand immediate payment in full for all outstanding invoices and work-in-process.
All credits and terms of sale are subject to approval by Seller's Main Office at the time of Purchaser acceptance and are subject to review and approval during the life of any Contract exceeding 3 months in length. Seller may revoke any credit extended to Purchaser because of its past delinquency or where Seller deems itself insecure. Purchaser shall be liable for and reimburse Seller for all costs of collection, including reasonable attorneys' fees and court costs, whether or not a legal action is filed.
Delivery of Goods to Seller's plant for purpose of convenience or coordination shall be considered "delivery" for billing purposes. If a delay in shipment of Goods or performance of Services is requested by Purchaser, Seller shall have the right to invoice the Goods which have been identified to the Contract and all Services performed to date; and if shipment is delayed for more than 60 days at the request of Purchaser, Seller shall have the right to charge a reasonable fee for the storage of such Goods. Seller reserves the right to make delivery in 2 or more lots and Seller may invoice for each delivery separately.
A down payment of a minimum of ten percent (10%) of the contract price along with required information from the Purchaser's financial institution will be considered acceptance of the terms and conditions. This down payment will be considered payment of the last percentage of the project billing with progressive billing for the remaining contract.
Progressive billings shall be made not to exceed labor, equipment, and services to date. Delivery to our plant for purpose of convenience or coordination shall be considered "delivery" for billing purposes.
Purchaser shall be solely responsible for and shall pay all applicable sales, use, excise, governmental surcharge and other taxes (including penalties and interest) levied in connection with this Contract. The Contract price does not include any applicable taxes except as specified and Seller may invoice for the same by a subsequent or supplemental invoice. If Purchaser is exempt from sales tax, it must provide Seller a current copy of its "Sales Tax Exemption Certificate" as proof of tax exemption status with the respective State in which the sale is made.
Purchaser hereby grants to Seller a purchase money security interest in the Goods, including the proceeds there from, for the purpose of securing Purchaser's obligation to make payment in full, until payment is received in full in cash or collected funds, at which time the security interest shall cease. Seller may, at its option, enter Purchaser's premises, which Purchaser hereby agrees is not a breach of the peace, and repossess the Goods upon default in payment. Repossession shall not relieve Purchaser of its obligation to make full payment. If the Services are to be performed on property not owned by Purchaser, upon Seller's request, Purchaser shall provide a Landlord's Waiver in a form acceptable to Seller.
4. Delivery; Shipment Terms; Freight Damage Claims.
Shipping dates are approximate and are contingent on vendor supply or Force Majeure (defined below) events. Seller will use reasonable effects to meet the dates agreed upon but shall not be liable for failure to meet any deadlines. The shipping terms, unless otherwise stated, are FOB Origin Freight Prepaid and Add. Upon the earlier of delivery to a common carrier or receipt by Purchaser title and risk of loss (including transportation delays and losses) passes to Purchaser, and Purchaser shall be liable to Seller for the full price of the Goods. Delivery to Seller's plant for purposes of convenience, coordination or price protection shall be considered "delivery" for invoicing.
If any damage is evident upon delivery, Purchaser must make a notation on the freight bill of lading and have the carrier's agent sign for claim record purposes and immediately notify Seller. Purchaser assumes all responsibility to file a claim with the carrier. Any claim for nonconformity, shortages and hidden defects or damage to Goods must be reported to Seller in writing and to carrier within 30 days of delivery and the failure to report the same shall constitute irrevocable acceptance of the Goods. Unless otherwise stated, the Contract price does not include the cost of unloading, which is Purchaser's sole responsibility.
Estimated tank delivery times are based on receipt of approved drawings and required down payment (if applicable).
Acterra Group, Inc. cannot be held financially responsible for any transportation delays due to permitting, route changes, weather delays, construction delays, breakdowns, accidents or other events beyond our control.
Some scratching and/or paint scarring may occur to painted or coated surfaces during loading, shipment and/or unloading. Field touch up paint and labor is to be by others, not by Acterra Group, Inc.
5. Limited Warranty; Limitation of Liability; Indemnity; Insurance.
Seller does not offer or extend warranties to any Goods. The Goods may be subject to a warranty by the manufacturer which Seller hereby assigns to Purchaser. Purchaser shall assume responsibility to register for any applicable warranty.
The limited warranty set forth herein shall be null and void in the event that (i) the Purchaser or a third party performs remedial or subsequent work on the Goods or improper installation by Purchaser or its agents; (ii) the Goods malfunction or other problems result, directly or indirectly, from an accident (not caused by Seller); (iii) there is improper operation of or inadequate maintenance of the Goods or a failure to properly protect the Goods against environmental hazards; or (iv) Purchaser fails to comply with the applicable warranty procedures.
THE LIMITED WARRANTY SET FORTH HEREIN IS THE EXCLUSIVE WARRANTY FOR THE GOODS AND SERVICES AND THERE IS NO OTHER WARRANTY, EXPRESS OR IMPLIED, AND SELLER HEREBY EXPRESSLY DISCLAIMS ANY AND ALL OTHER WARRANTIES, INCLUDING THE IMPLIED WARRANTIES OF MERCHANTABILITY, FITNESS FOR A PARTICULAR PURPOSE AND NON-INFRINGEMENT. ANY WARRANTY PROVIDED HEREUNDER SHALL NOT EXTEND BEYOND THE DESCRIPTION OF GOODS SOLD AS SHOWN ON THE PROPOSAL. NORMAL IN-SERVICE WEAR AND TEAR TO GOODS IS NOT COVERED BY THIS WARRANTY. NO EMPLOYEE OR REPRESENTATIVE OF SELLER IS AUTHORIZED TO CHANGE OR ENLARGE THIS WARRANTY.
Purchaser shall defend, indemnify and hold Seller, its directors, officers, employees and agents harmless from and against any and all Claims arising out of or related to infringement of any patent, trade secrets, copyrights, trade names, and/or trademarks with respect to Goods manufactured, either in whole or part, to Purchaser's specifications.
6. Cancellation and Return of Goods.
Purchaser may cancel the Contract only upon written approval of Seller and provided that Purchaser pays the freight charges and Seller's reasonable cancellation and restocking charges (based in part on manufacturer's charges). Written authorization is required prior to returning any Goods. Purchaser is responsible for return freight. No Goods will be accepted for credit without Seller's written authorization. At the option of Seller, return of Goods without prior authorization will result in Goods remaining the property of the Purchaser, and such Goods will be stored at Purchaser's risk and expense. Returned Goods are subject to a handling charge, however no credit will be issued to Purchaser until credit from the manufacturer is received.
Cancellation and return charges shall be of 15% of the then current sell price of normally stocked items and 25% on non-stock items or the manufacturer's restocking charge plus a reasonable handling fee, whichever is greater. Upon advance written approval of Seller, custom orders may be cancelled or returned but will incur higher cancellation/restocking charges than normally stocked and non-stock items which shall be determined in the sole discretion of Seller.
Tank Order cancellation charges are 5% after order placed / 15% after drawings submitted / 60% after material received / 75% after fabrication starts / 100% if fabrication is 25% or more completed.
/terms-conditions
7. Hardware/Software Compatibility. Seller assumes that any system hardware and software supplied by Purchaser is inherently compatible and requires only routine start-up and programming. If upon start-up it is discovered that the hardware and/or software is not compatible or has innate deficiencies that require additional configuration or upgrading, Seller shall have no liability for any delays in completion of the Services and shall be entitled to full payment of the Contract price per the Contract payment terms.

8. Notice of Lien Rights. TO PROTECT ALL PARTIES, A MECHANICS LIEN WILL BE AUTOMATICALLY FILED WHERE PAYMENT IS NOT RECEIVED ACCORDING TO THE TERMS OF THIS AGREEMENT. SELLER HEREBY NOTIFIES PURCHASER THAT PERSONS OR COMPANIES FURNISHING LABOR OR MATERIALS FOR THE CONSTRUCTION ON PURCHASER'S LAND MAY HAVE THE LIEN RIGHTS ON THE LAND AND BUILDINGS IF NOT PAID. THOSE ENTITLED TO LIEN RIGHTS IN ADDITION TO SELLER ARE THOSE WHO CONTRACT DIRECTLY WITH PURCHASER OR THOSE WHO GIVE PURCHASER NOTICE WITHIN 60 DAYS AFTER THEY FIRST FURNISH LABOR OR MATERIALS FOR THE CONSTRUCTION. ACCORDINGLY, PURCHASER MAY RECEIVE NOTICE FROM THOSE WHO FURNISH LABOR OR MATERIALS FOR THE CONSTRUCTION, AND SHOULD GIVE A COPY OF EACH NOTICE RECEIVED TO ITS MORTGAGE LENDER, IF ANY. SELLER AGREES TO COOPERATE WITH PURCHASER AND ITS LENDER, IF ANY, TO SEE ALL POTENTIAL LIEN CLAIMANTS ARE DULY PAID.

9. Force Majeure. Seller shall not be in default of the Contract or liable to Purchaser for any delay or default in performance, in whole or in part, where the failure to perform is beyond it's reasonable control, including but not limited to the following circumstances or causes: any act or failure to act by the Purchaser, Acts of God, freezing, wind storms, electrical strikes, fire, frost, flood, telecommunications failure, labor difficulties, failure in transportation, shortages of materials, public enemy, government interference, mechanical or electronic equipment failure, third party acts, third party failure to act, terrorism, acts of war, civil disturbance, or any other cause which is beyond reasonable control of Seller and not contemplated herein (collectively, "Force Majeure"). The date of performance for Seller shall be extended for a period equal to the time lost by reason of any delay arising indirectly or directly from any Force Majeure.

10. Miscellaneous. This Agreement shall be governed in accordance with the substantive and procedural laws of the State of Iowa without regard to its conflicts of law provisions. All disputes arising hereunder shall be brought in the state or federal courts having jurisdiction in Linn County, Iowa and the parties hereto consent to the jurisdiction of such courts, agree to accept service of process by mail, and hereby waive any venue defenses available to it.